EU plans for closer trade ties with China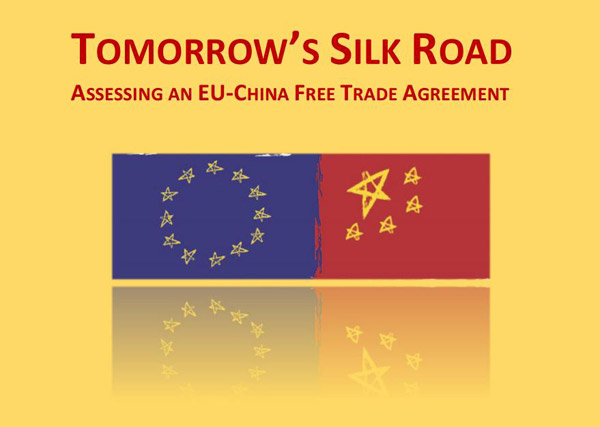 The European Union's new strategy on China will accelerate the pace of cooperation, especiallyin the areas of trade and market status under the World Trade Organization rules, analysts said.
The strategy was set up in a joint communication issued on Wednesday by the EuropeanCommission and the European Parliament.
The document said that Europe sees China as a partner, which is rapidly increasing itsinternational influence and should be more closely engaged for the next five years.
Foreign Ministry spokeswoman Hua Chunying said on Thursday that China is willing to developties with the European Union from long-term perspective after gaining this information and Chinais urging that EU members to grant market economy status to China in December.
He Jingtong, a professor of economic policy at Nankai University in Tianjin, said that even thoughpeople in the United Kingdom are edging closer to voting in favor of remaining in the EU onThursday, the bloc still faces multiple political and economic challenges to remain together.
He said: "China must prepare for more flexible strategies in dealing with Europe. This alsorequires China to readjust its policies to deal with individual members within the bloc to protectthe interest of its companies.
"China also should enhance ties with Eastern and Central European countries to deepencooperation to develop the Belt and Road Initiative."
The European Commission's last communication on China was adopted a decade ago in 2006.Brussels said the EU and China have both undergone considerable changes since then andChina has a stronger presence in all regions of the world, economically and politically.
"Under such circumstances, the EU's new move will not only create a better platform for China tocarry out its economic transformation, but is also key to Europe's own economic recovery. TheEU can stimulate growth of new markets by diversifying trade and investment categories withChinese companies," said Ma Yu, a senior researcher at the Chinese Academy of InternationalTrade and Economic Cooperation in Beijing.
Trade between China and the EU amounted to 521 billion euros ($592 billion) in 2015 andChina's share of total EU trade in goods has doubled since 2002, rising from 7 percent to 15percent, data from EU show.
According to the paper, broader ambitions such as a deep and comprehensive Free TradeAgreement can be considered once an investment agreement has been concluded between thetwo sides, and reforms that level the playing field for domestic and foreign companies have beenimplemented.