Ronaldo scores twice to help Portugal reach round of 16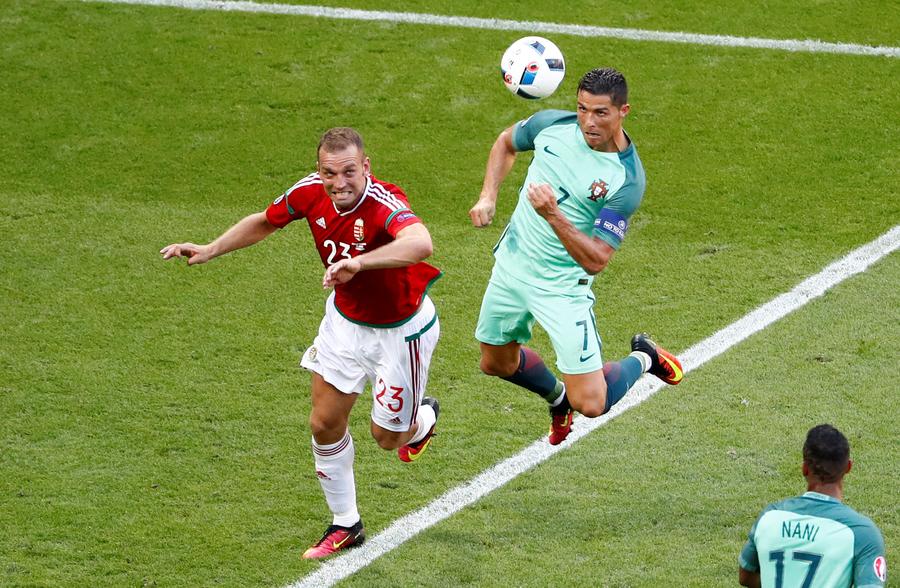 LYON, France -- Cristiano Ronaldo scored twice as Portugal fought back from behind three times to draw Hungary 3-3 in a pulsating Group F match at the European Championship here on Wednesday.

The Real Madrid super star also made history by becoming the first player to score in four European Championships.

Hungary topped the group with one win and two draws thanks to superior goal difference against Iceland and Portugal finished third with three draws, setting up a clash against Croatia. Iceland sent Austria packed 2-1 in the day's other match.

Fernando Santos, the Portugal manager, was full of praise of Ronaldo after the match.

"This is what Cristiano is all about. He has to score because he's a winner. He plays up front and feeds on goals. This game increased his confidence levels. He's a confident and determined player, but this will increase his confidence for the game against Croatia."